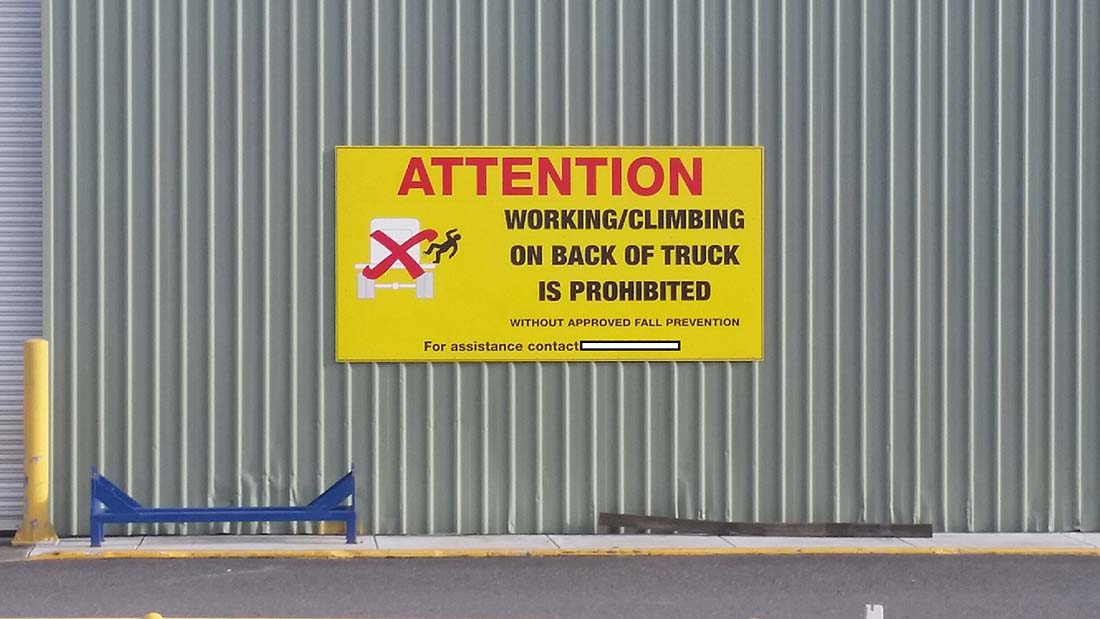 21 Jul

BlueScope always thinking Safety

While at BlueScope today we came across this advice that everyone should adhere too. Always use the correct methods to access loads on trucks, one would be the AliSafe Truck Access Platform.

These platforms, when used correctly, will provide one of the safest methods for access to the deck of trucks and the load.