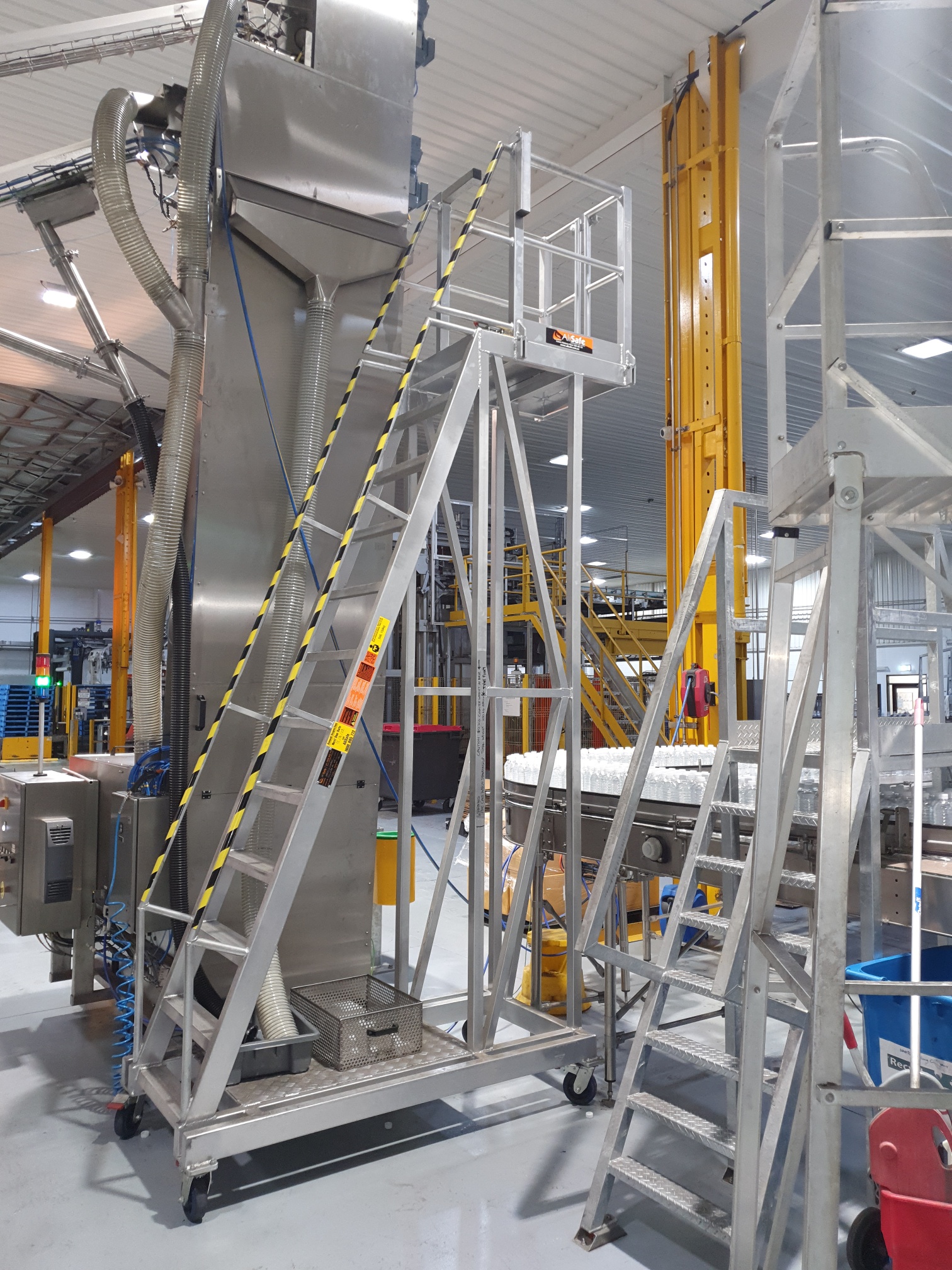 18 Nov

Maintenance Platforms and Cantilever Platforms

Customers brief: We need to access a motor over the top of an existing conveyer. It needs to be mobile and able to reach 2 sides of the motor. It needs to have a split boom gate access to allow access when the motor is in the way of the access point to the platform. It needs to have drop down handrails on all sides to allow the platform to pass under some pipe work. And it needs to meet the Australian Standards.
The Solution
AliSafe design a custom access platform that was mobile, easy to use, space saving and meet all the customers requirements. We designed it to split down the middle for each handrail with an easy clip action and still retain its strength when in place. It has a small counterweight to allow the employees to reach the motor from the cantilever. And, this in turn gave us our split boom entry.
Cantilever Platforms
Cantilever Platforms can, by nature be difficult to design. However, with a little ingenuity and AliSafe know-how we were able to give the customer exactly what they required.
Don't make it difficult
Most of the time AliSafe attends a site visit the customer has a good idea of their needs and even part of the solution. AliSafe can make the design, manufacture and implantation easier with our years of experience.
There are many was to look at an access solution and when it comes to a cantilever platform there a few different ways to achieve the require result. There could be a counterweight required or maybe a compensating base. Either solution works very well its more based around the customers needs, storage space and SWL required.