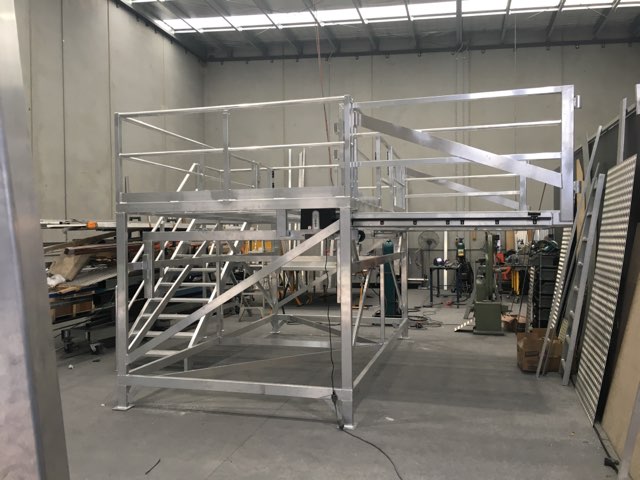 22 Oct

Automated Platforms making life easier and safer around Australia. Work Platforms, Access Platforms

Customers Brief – We require a platform that will automatically move into position once our employees are in place on the platform. It must be foolproof, have automatic stop control and an employee "bump guard". And a safety feature that will not allow the platform to move unless all safety conditions are meet. We spent a lot of time with this customer and was able to work our a solution that was easy yet very effective.
AliSafe had the solution
AliSafe solved the problem and the customer was thrilled. This fully automated access platform will do everything the customer required and then some. The platform operates via a control panel on the platform itself. Once the employees are safely on the main section of the platform, security gates close allowing the operator to expand the cantilever deck to any length they require. Once the deck is locked off and the control panel off, the security gates can be opened allowing employees to carry out the work required.
Solutions like no other
If you need a safety access solution like no other, call AliSafe 1800 895 772 or via the contact us page.